The Winery…
Still Pond produces a wide variety of award winning wines. Wines under the Still Pond and Farmhouse labels are processed on-site and made from muscadine grapes which are grown and harvested at our vineyard. Our wines include traditional red and white varieties as well as wines infused with Apple, Blackberry, Blueberry, Peach and Watermelon. You can order our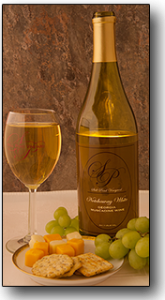 wines by visiting our online store.
Check out our Farmhouse Shines. These "fortified" wines are a blend of fruit flavored Farmhouse wines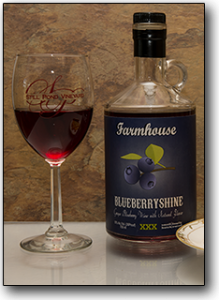 with muscadine Moonshine added to get a strong 18% 36 proof. Barely legal.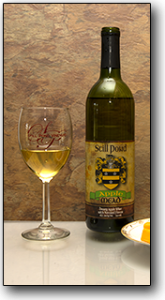 Still Pond also produces Meads. A mead is an alcoholic beverage created by fermenting honey with water. Some claim that mead was the first alcoholic drink, predating wine and beer.
Please come by for a visit and stay awhile at our winery in Southwest Georgia.
We offer complimentary tasting of our 18 award winning wines. You may take a tour of our winery and processing facility, or choose to stroll through our luscious vineyards, or even view the pond that inspired Still Pond. If you are unable to visit our winery please visit our online store.
We offer a gift shop and online store with a wide variety of muscadine products as well as other gift ideas. Our rocking chairs on our front porch will beckon you to sit and enjoy Still Pond winery and vineyard. Bring the entire family and enjoy some time in the fresh Southwest Georgia air.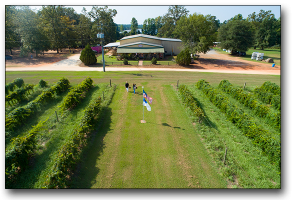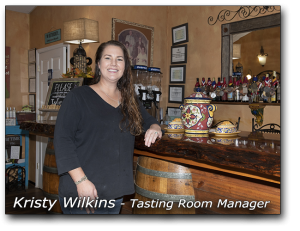 Our Vineyard and Tasting Room hours are Thursday -Saturday 10:00 am – 5:00 pm
Take a virtual aerial tour of Still Pond
2020 Holiday Hours: We will be closed on Thanksgiving day Nov 26th and on Thursday December 24th and Friday Dec. 25th as well as Friday January 1st for the holidays. We wish you and your family a Merry Christmas and Happy New Year!!!
© Still Pond Vineyard & Winery
1575 Still Pond Road
Arlington, GA 39813
Toll Free: 800-475-1193
(229)792-6382 · (229)792-6511
Email: charlie@stillpond.com