The Legend Continues…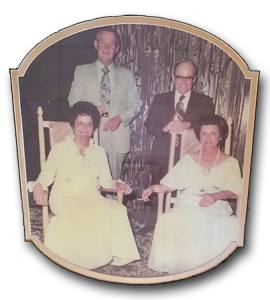 …Sitting on the banks of an isolated pond was a still, turning out peach brandy to provide comfort, relaxation, and escape for exhausted Confederate soldiers…thus the name Still Pond. Through the years, the legend of Still Pond was enhanced by other proprietors of the still. Still Pond Vineyard owner Charles Cowart remembers, " When I was growing up the Hunt brothers lived here and were known for the spirits they delivered around. Dad used to pick them up and bring them home. He told about finding one of them under a pine tree one morning with frost on his beard. Evidently the croaker sack of liquor had been sampled too liberally during deliveries and he did not make it home."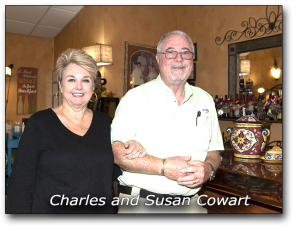 Today, the Legend Of Still Pond continues, but with a much more legitimate (and legal!) direction. Charlie Cowart Sr. started over 45 years ago by planting a few muscadines, a grape variety native to the South… Still Pond Vineyard was born. The vineyard did well and Charlie Sr., along with his wife Peggy, continued to expand the vineyard with additional plantings each year. After the deaths of the elder Cowarts, son Charles and his wife Susan took over the operation Still Pond.
Today Charles and Susan work along with their son Charlie, his wife Stefanie and a crew of men and women dedicated to see the
legend continue.
What started out as a location for weary Confederate troops to gain a little comfort with a bottle of peach brandy, has now become one of the largest commercial vineyards in Georgia. Charlie Cowart Sr's small planting of muscadines has grown to become a commercial operation that is a reliable supplier of fresh Muscadine juice for a growing list of wineries across the Southeastern United States. Whether you call them Muscadines, Scuppernongs, or Swamp Grapes, this grape, native to the South, is a wonderful source of great taste.
Charlie and Stefanie's children Weston and Willow Rose already show interest in continuing the Still Pond tradition. A true family business.
Still Pond Vineyard and Winery opened to the public on Thanksgiving Day 2003. We are located in Calhoun County, GA, 2 miles off Highway 62 between Leary and Arlington. We love what we do and enjoy sharing our passion.

Still Pond produces 19 different muscadine wines. We control every part of the wine making process, from growing the grapes to making the wine, in order to produce the highest quality muscadine wine available. You can take a virtual tour of the vineyards and see how we harvest our grapes in our video section.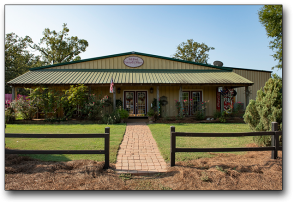 Our Tasting Room hours are Thursday – Saturday 10:00 am – 5:00 pm.
© Still Pond Vineyard & Winery
1575 Still Pond Road
Arlington, GA 39813
Toll Free: 800-475-1193
(229)792-6382 · (229)792-6511
Email: charlie@stillpond.com